Dryer Accessories and Replacement Parts
Your home or commercial dryer might need additional accessories or replacement parts to keep it running at its best. A few of the most common accessories needed for dryers are vent covers, transition hoses, and bird prevention.
Dave's Dryer Vent Cleaning is a local, veteran-owned and -operated business that specializes in cleaning, replacing, and repairing dryer vents. If you suspect an issue with your dryer vent, or you wish to enhance your dryer with the best dryer accessories on the market, book an appointment online with us!
The purpose of a vent cover is to allow the air and excess lint from a dryer to leave the home while also keeping the outside air from entering. Vent covers are typically placed on an exterior wall of the home and are vital to the dryer's overall efficiency. Vent covers must be cleaned regularly because a build-up of debris and lint can be a potential fire hazard.
A clogged vent will also cause moisture to stay in the vent, which forces the dryer to work harder to do its job. If left untouched, the lint and moisture could lead to mold and mildew in the dryer vent and laundry room.
A transition hose, also known as a transition duct, connects a dryer to the dryer duct. A dryer duct's purpose is to act as an exhaust for the dryer air to be pushed outside. The transition hose is typically a coiled, flexible duct, mostly made out of foil or flexible aluminum that looks like a thick slinky.
These flexible transition hoses allow the dryer to be moved around slightly for cleaning, maintenance, or repair purposes. They also enable the dryer to be placed close to the exhaust duct. Torn transition hoses, or hoses with a kink in them, need to be replaced.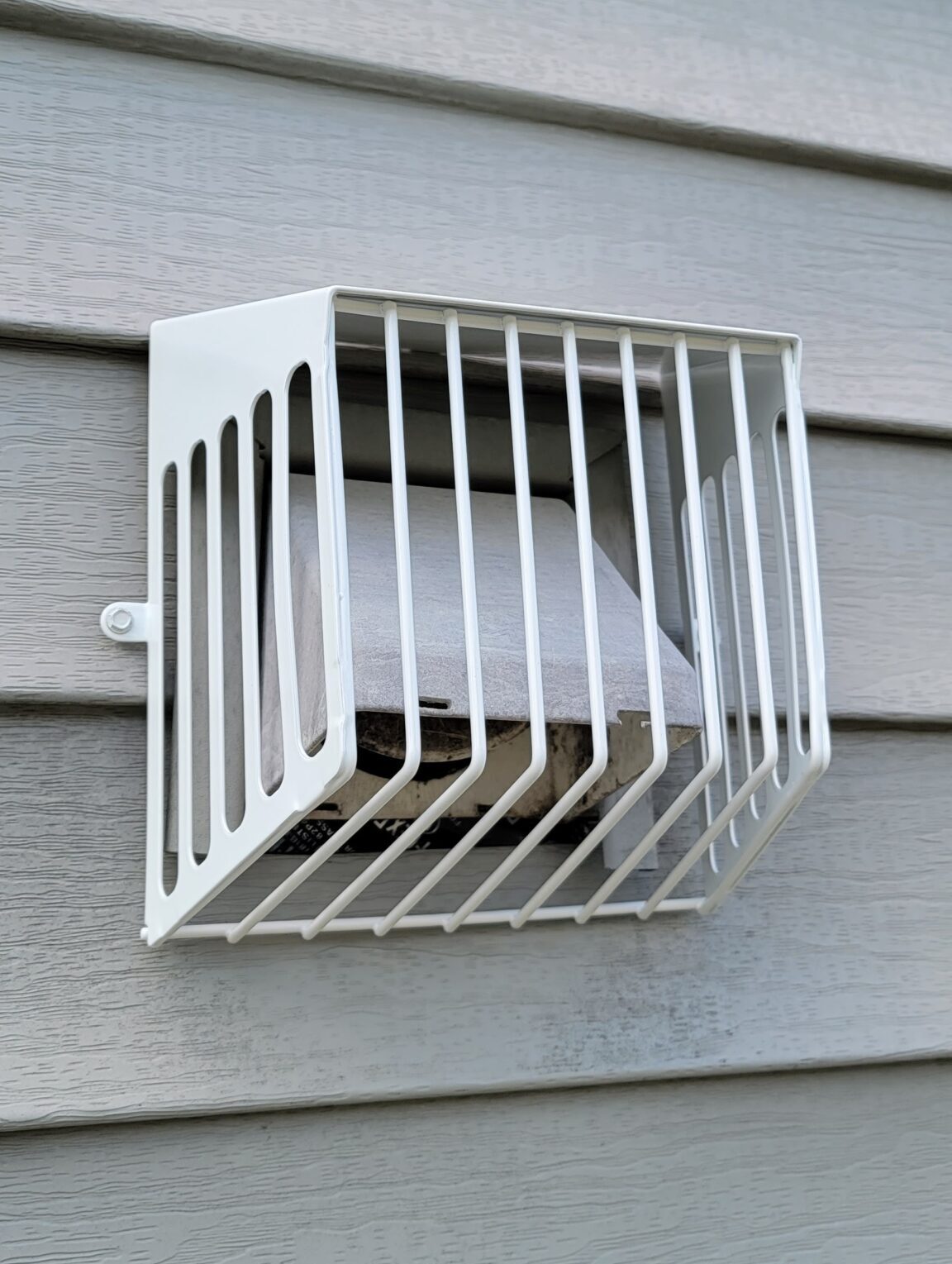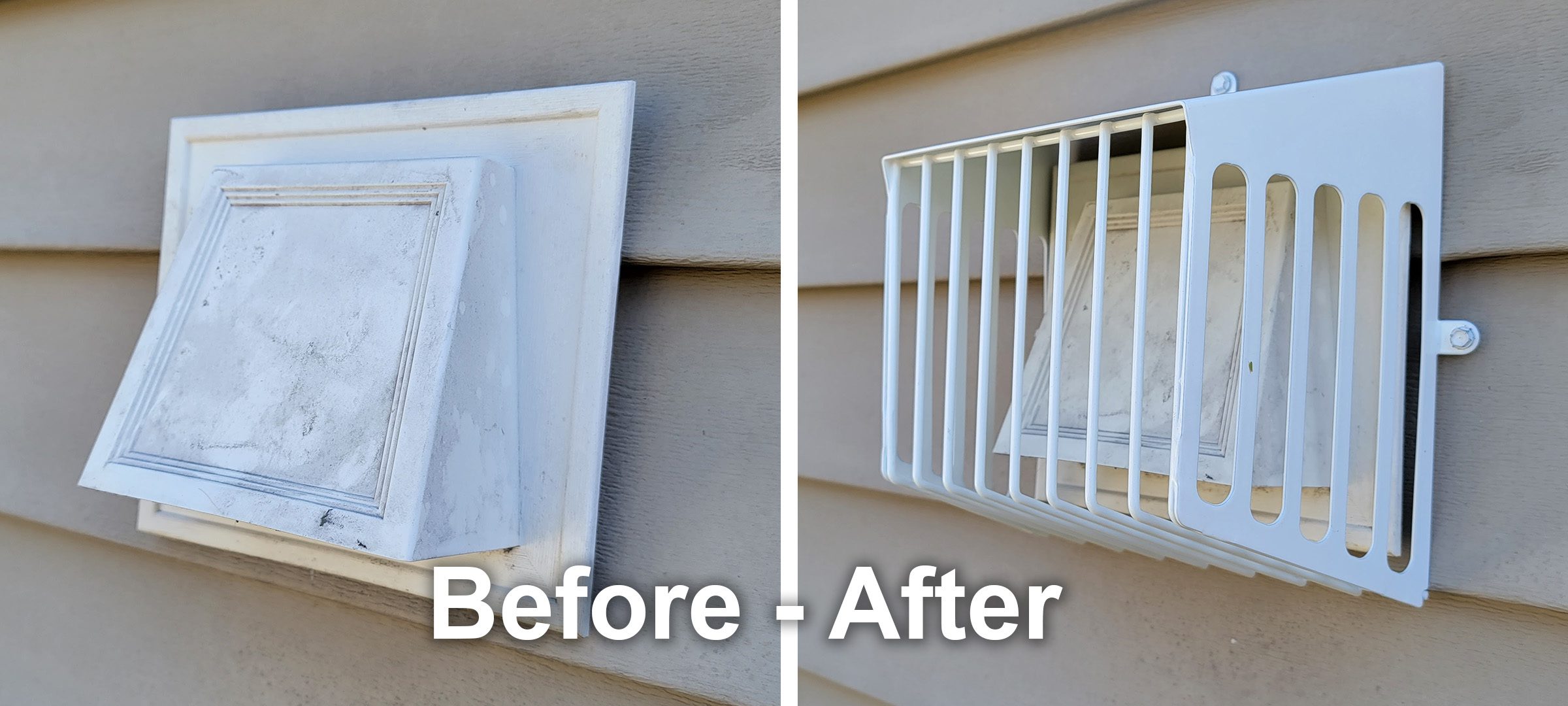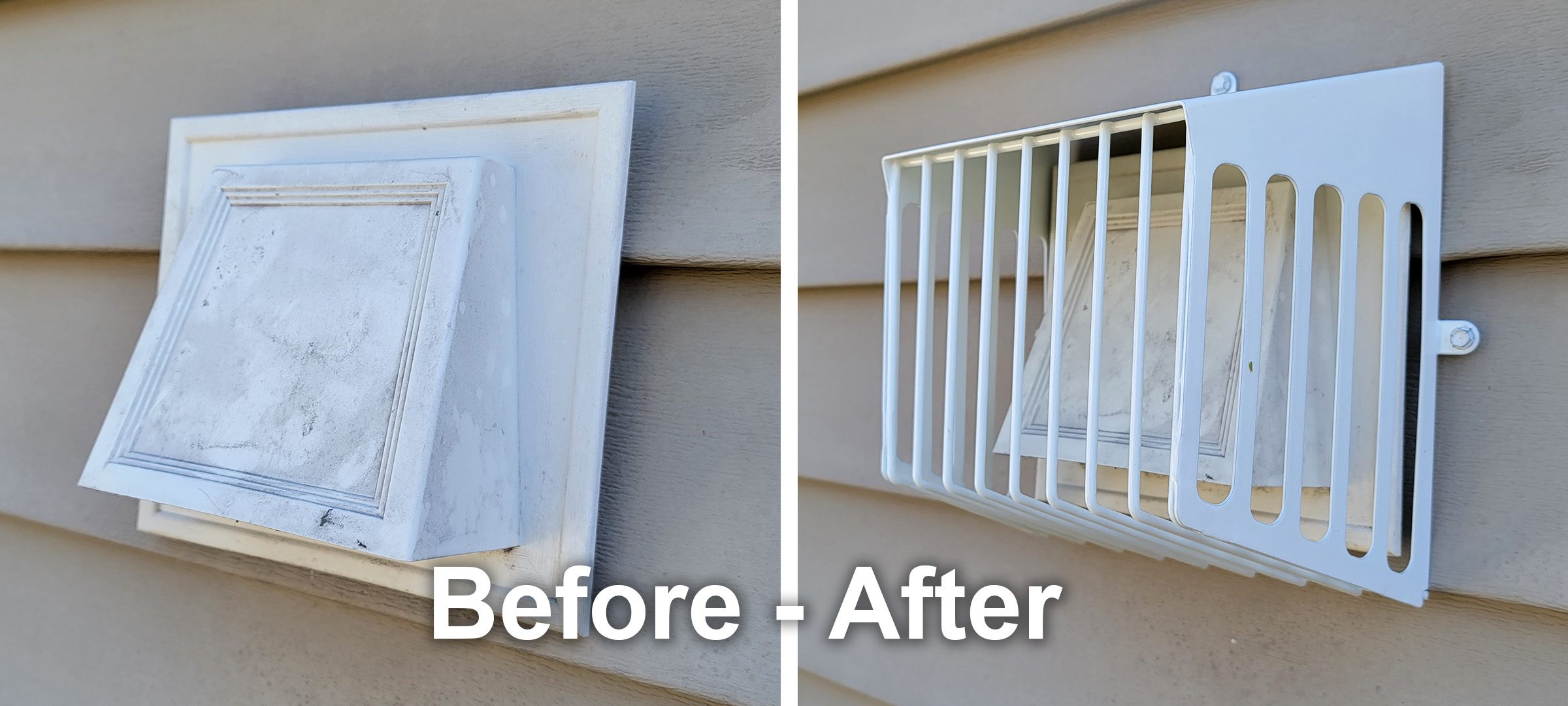 Bird Guard Protection and Prevention
Many homeowners are shocked to find nuts, nests, and animal droppings left behind by birds and rodents who have found their way into the home's exterior dryer vent. Similar to lint and other debris build-ups in the vent, the threat of vent blockage poses risks for homeowners. Not only can a blockage cause a fire hazard, but a clogged vent will block the airflow and decrease the dryer's efficiency.
Bird guards prevent animals and birds from nesting and creating a blockage in the vent. Our technicians can remove bird and other animal debris, sanitize to avoid lingering bacteria or viruses, and install bird and pest guards to keep your vents clean. If the bird's nest is empty, it can be removed with a specialty tool at an additional charge. If there are baby birds or eggs present, due to the Migratory Bird Treaty Act, we recommend leaving the bird there during the nesting season and scheduling us to come back and remove the nest at a later date.
Critter Prevention
Small animals and birds can enter unprotected exhaust ducts and build nests. Most build their nest within a foot or two of the entrance of the vent. Occasionally, the bird nest may be further back in the vent, if it is galvanized pipe we can remove it. If it is flex hose pipe we do not have the proper equipment to retrieve it and wildlife control will need to be called. We are not responsible for bird(s) that crawl further back in the vent.
The Migratory Bird Treaty Act restricts us from removing bird nest with baby birds/eggs present. Best solution is to wait until they leave the nest and then we can remove it.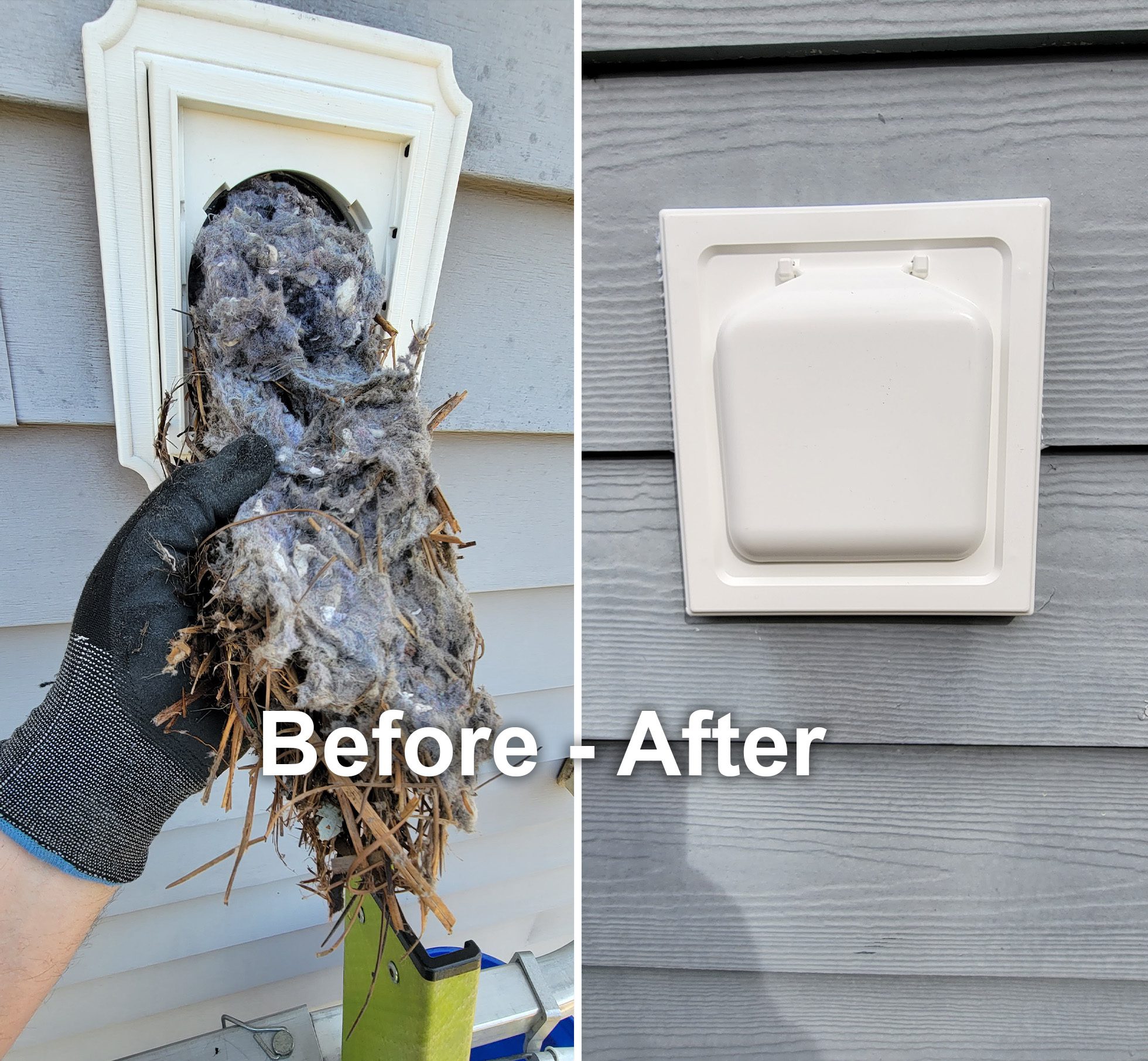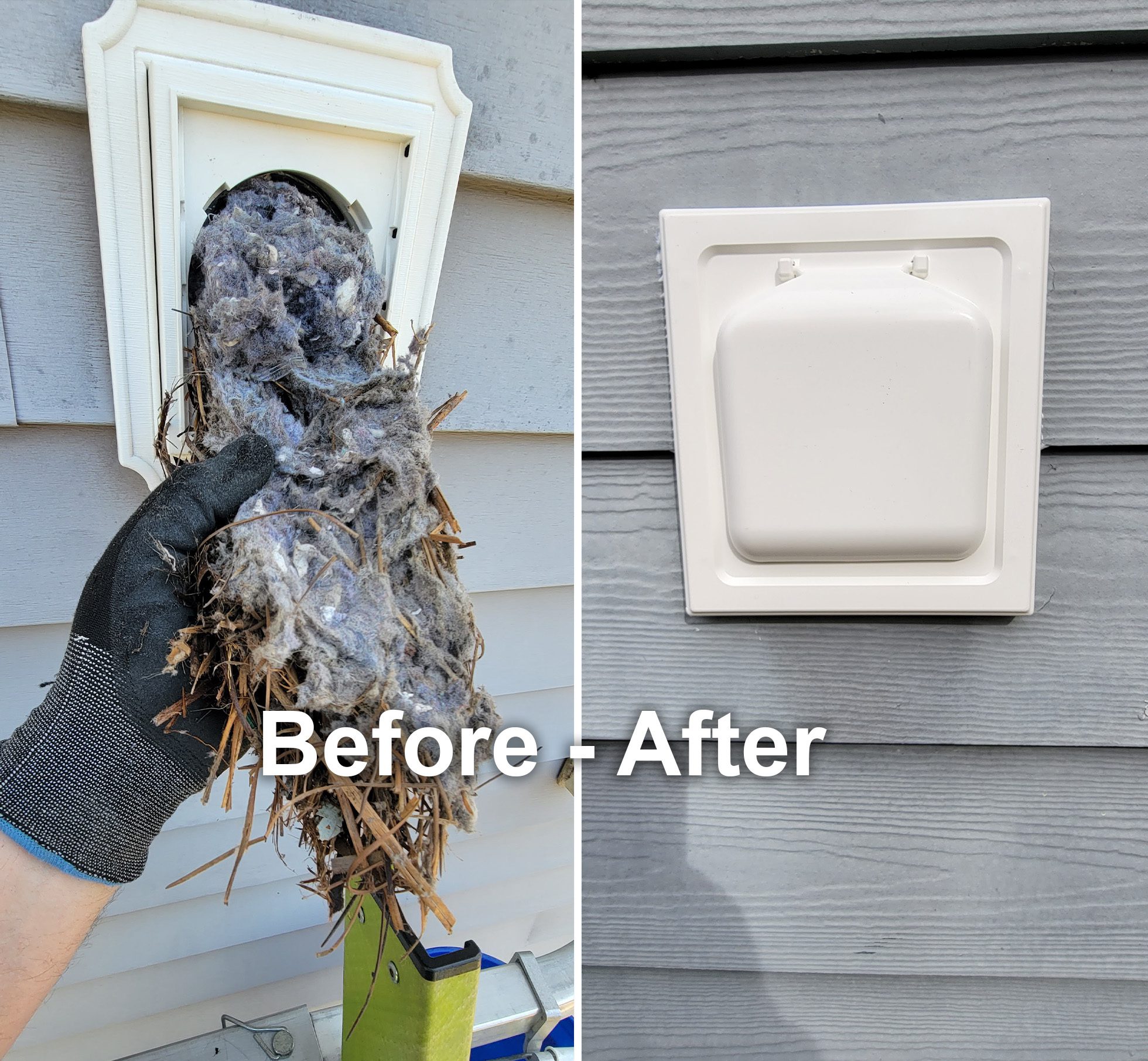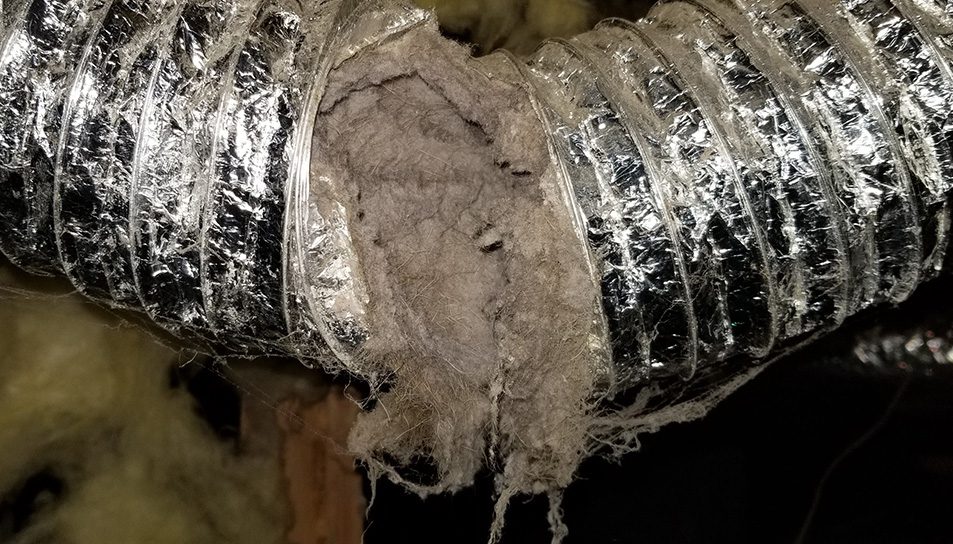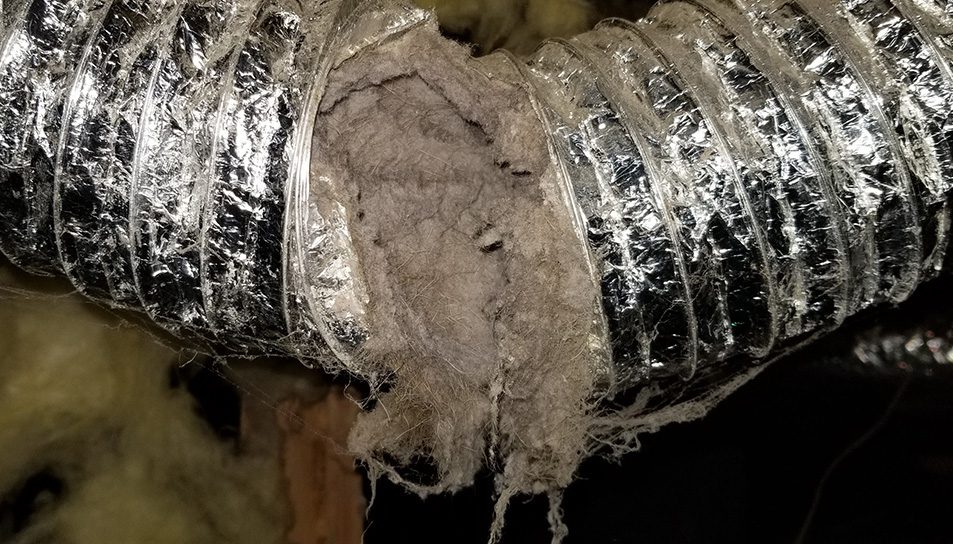 Brush Retrieval
Did you attempt to clean the dryer vent yourself and loss you brush inside the vent. No problem, we can help. Please call and set up an appointment. We will use our video camera and retrieve it.
Transition hose
We always inspect your transition hose before we get started. Yes, that hose behind your dryer can break or crushed. It is common to find a holes in them. They also tend to fall off you dryer or dryer vent. No worries, we carry them and can replace it for you.