Dave's Dryer Vent Cleaning
Dave's Dryer Vent Cleaning, LLC is a local, veteran-owned-and-operated business that specializes in cleaning, replacing, and repairing dryer vents in Fayetteville, NC and the surrounding areas. When your dryer undergoes a professional dryer vent cleaning, it's guaranteed to operate like new. We want to make sure that your home is safe from fires caused by a buildup of dryer lint.
Our initial process involves going into your dryer vent system and making sure it's working as it should. We clear any buildup or blockage, so your dryer vent is working like new again! Regular dryer vent cleaning prevents flammable lint buildup and other debris from affecting your loads of laundry. When your laundry takes too long to dry or continuously comes out of the dryer damp, that's a sign you might need dryer vent cleaning or repair. A dryer can't do its job properly if there's too much lint in the way!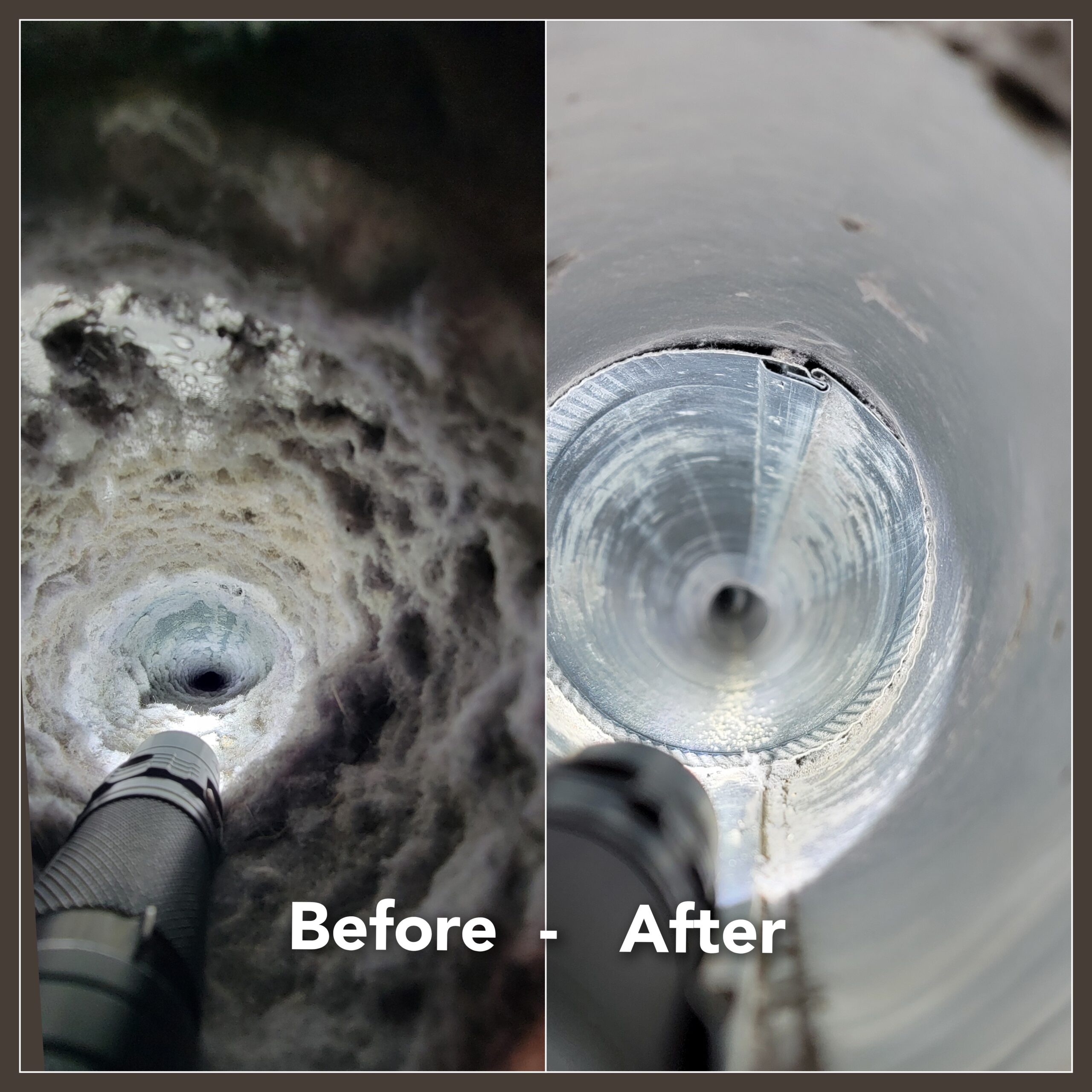 Your Dryer Vent System
The purpose of your dryer vent system is to remove moisture, heat, and lint from your laundry as it dries. Any overworked appliance tends to suck the most energy, and if the dryer vent system goes years, or decades, without being cleaned, severe blockages occur which can cause house fires.
Upgrade your dryer's performance with some of our high-quality dryer cleaning plus services.
Our Services Include:
Dryer Vent Cleaning
Dryer Vent Repair
Dryer Vent Installation
Dryer Vent Accessories
Dryer Vent Video Inspections
Bird Guard Protection
Vent Covers Replacement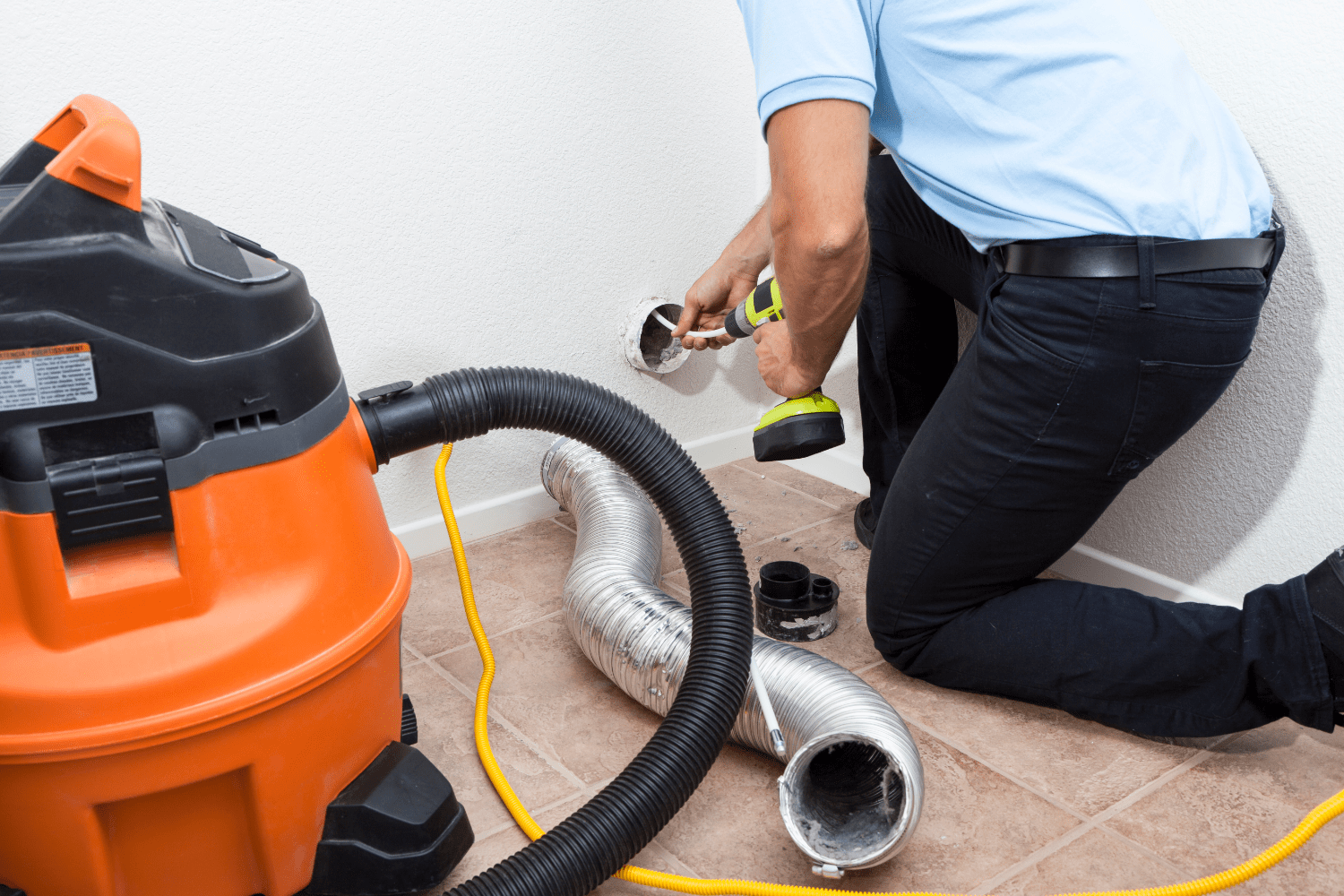 Dryer Vent Cleaning in Fayetteville, NC
Dryer vent cleaning extends the life of your dryer. Much like any maintenance appointment, we start with an inspection of your dryer's transition hose. We thoroughly clean your vents with a rotary brush system and high-powered air.
The rotary brush system is fed through the dryer vent line, and the brush scrapes and shreds the lint blockages attached to the walls of the vent. High-powered air is used with a reversed skipper blowing excess lint out of the dryer vent system.
Dryer Vent Repair
Potentially save your home or business from a fire with our dryer vent repair in Fayetteville, NC. When you start experiencing issues with your dryer, don't wait for an emergency; contact your local dryer vent specialist today.
"Don't Risk a Fire, Clean your Dryer"
The longer you wait for professional cleaning of your overworked dryer vents, the higher chances are for a house fire. We offer services for both residential and commercial properties in Fayetteville, NC and the surrounding area. Book an appointment online for dryer vent cleaning or call us at (910) 261-8307. An appointment with us pays for itself!
Among Fayetteville, NC we frequently service the following areas:
Spring Lake, NC
Eastover, NC
Dunn, NC
Lillington, NC
Parkton, NC
Fuquay-Varina, NC
Angier, NC
Lillington, NC
Fort Bragg, NC
Cameron, NC
Raeford, NC
Linden, NC
Wade, NC
Broadway, NC
Sanford, NC
Erwin, NC
Hope Mills, NC
As a general principle, the number of times you use your dryer in a week increases how often your dryer vent needs to be cleaned.
For instance: one to three loads a week, your dryer vent should be cleaned approximately every two years. Your dryer vent should be cleaned annually if you do four to seven loads a week. Eight loads or more per week should receive cleanings about every six months.
In order for a dryer to operate properly, all dryers require vents to safely discharge heat, water, and lint. Over time with repeated use, buildup occurs that could catch on fire if left untreated.